The Sylvia Browne Error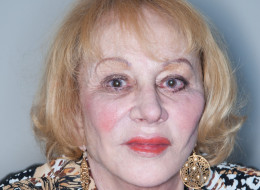 Browne rose to fame in part because of her frequent appearances on the Montel Williams Show between 1991 and 2008, where she would claim to speak to the dead and offer information about missing people.
One of her most infamous predictions came in 2004, when she told Louwana Miller, the mother of Amanda Berry, that her kidnapped daughter was dead."She's not alive, honey," Browne said at the time, according to NBC affiliate WKYC's report on the segment. "Your daughter's not the kind who wouldn't call."
In May, it was discovered that Berry was still alive and had been held captive by Ariel Castro for nearly a decade. Miller died in 2006 and was not alive to hear the good news -- or the news that she was exploited by Browne.
Browne responded to media questions with a prepared statement that included this line: "Only God is right all the time." from
http://www.huffingtonpost.com/2013/11/21/sylvia-browne_n_4317470.html
I hate to call this the Sylvia Browne Error, but it seems that this is the best label for getting the attention that this phenomenon deserves. Right this very minute there people all over the world giving "psychic" or "intuitive."
An old man came to our group yesterday, claiming that Dale Carnegie was guiding his life and telling him what he is to do. He also claimed that God, his mother, and UFO's were communicating with him. He kept forcibly pushing the planchette in whatever direction he wanted it to go. He was very obnoxious.
I have been attending a Meet-Up that meets several times a week for spiritual advice on metaphysical topics. The local woman (central IL) who gives out this advice claims to have special abilities since birth. She meets online twice a week. She just says ridiculous stuff and these other women believe her without any critical thinking of their own.
These are signs of very poor reality testing in narcissitic personality disorders. And these are things that are going on all over the world right now--all these psychic advisors and their clients.
The guy at the group said that it wasn't hurting anyone, but it is. For exmple, the late Sylvia Browne. These psyhics should make it clear that they could easily be wrong. Sylvia's response to her errors was that only God can be right all the time. Then she shouldn't have been pretending to be God.
I am not saying that I don't believe Dale Carnegie's student or the Meet-Up psychic. What they claim may be true. They both claim that because the thought came to them, is must be true and from a higher source.
I'm 61 and was raised in an atmosphere that was positive towards psychics and others who claimed to have some special connections. I can't even begin to tell of all the people I have meet who claim these special powers and who went on to hurt others and even themselves.